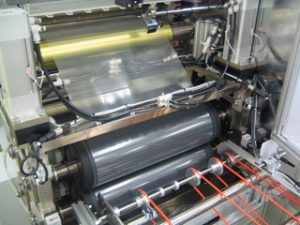 This equipment is for thin plate or display panel to laminate with protection sheet together without any air bubbles. This equipment cuts rolled film at constant size and laminates them at exact position.
Key Features
Independent driven of full AC servo mortar.
High speed and precision positioning control with image processing.
User-friendly human machine interface.
Quick changeover for various types processes far easier.
Possible to connect to lower process unit / stacker etc.